About Oak Tree Eye Clinic
Oak Tree Eye Clinic is pleased to offer a wide range of optometric services, eye care products including eyeglasses, specialty eyewear, frames, and contact lenses. Our staff is happy to help however we can.
Dr. Tyler Mayes is fully credentialed to evaluate and manage vision problems of all types, and eye problems associated with diseases like glaucoma, cataracts, dry eye, allergy, diabetes and high blood pressure.
Contact us any time to learn more or to schedule your next appointment.
About Our Team
Our team of eye care professionals is experienced and friendly. We're here to help all patients understand their benefits, schedule appointments, and fulfill their eye doctor's orders. Our opticians can give you guidance in picking out your perfect pair of eyewear, and our friendly office staff is knowledgeable about billing and benefits coverage.
Tyler Neal Mayes, O.D.
Dr. Tyler Mayes pursued chemical engineering and mathematics at the University of Louisville from 2003-2007. He continued on at the University of Alabama at Birmingham and earned his Doctorate of Optometry in 2011. Dr. Mayes joined Oak Tree Eye Clinic in July 2011. He later purchased the practice in January 2015. He provides comprehensive eye care for the whole family and contributes to the eye care community with monthly visits to local nursing homes, as well as working directly with local Lion's Clubs to provide eyewear for patients with financial need.
Dr. Mayes is married to his wife Lindsey, and they have 3 adorable boys, Miller, Fischer, and Bodie. Tyler and Lindsey are both Muhlenberg County natives. Outside of patient care, Tyler enjoys volunteering coaching several athletic teams. He is a member of Muhlenberg Chamber of Commerce, sits on the district facility planning committee, and volunteers for career days at the local schools.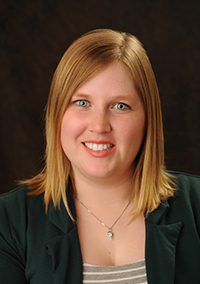 Rachel Hayden, O.D.
Dr. Rachel Hayden joined our team at Oak Tree Eye Clinic August 15, 2018. Originally from Minnesota, she received her undergraduate degree from Concordia College with a Bachelor of Science degree in Biology in 2012. She attended Southern College of Optometry in Memphis, TN for her doctoral degree and graduated in 2016. She worked in Richmond, KY before relocating to Owensboro to be closer to her husband's family.
Dr. Hayden is a member of the American Optometric Associate (AOA and the Kentucky Optometric Associate (KOA). She has helped co-write presentations, posters, and articles with a professor from SCO concerning neurological optometry and treatment options. Dr. Hayden is ready to serve our community with all their visual needs. She is currently accepting patients of all ages.